Invigorating Waters is proud to announce our initial order of Green Roads CBD (cannabidiol) Products has arrived and are now available for sale at our store. We offer a variety of CBD oils, Terpenes, Edibles, and Crème. For those who are not yet aware, CBD products (no THC) are legal in all 50 states and the District of Columbia.
CBD is a cannabinoid (organic compound) found in the Cannabis Hemp Plant. CBD, unlike THC, does not have any psychoactive properties, and therefore does not get users "high." CBD's main function is working with/through the Endocannabinoid System found inside our bodies, to regulate bodily functions. CBD has been known to have a wide range of medicinal benefits. Here are some of the exciting w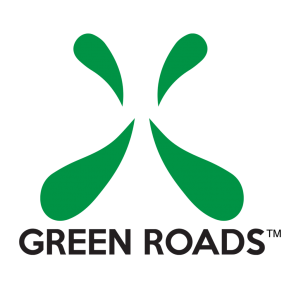 ays in which CBD oil is being used to improve health:
As a Natural Painkiller
To Treat Cigarette Addiction
To Alleviate Post-Traumatic Stress Disorder (PTSD)
To Treat Schizophrenia
To Stop the Growth of Cancer Cells
To Deter Epileptic Seizures
As a Neuroprotective Agent
To Help Alleviate the Pain of Rheumatoid Arthritis
To Relieve Nausea
To Increase Appetite
As a Treatment for Diabetes
To Promote Heart Health
To Help With Inflammatory Bowel Disease
To Help Heal Broken Bones
To Reduce Dyskinesia
To Treat and Avoid Substance Abuse
To Help With Insomnia
To Alleviate and Prevent a Number of Sexual Health Concerns
To Treat Depression
To Improve the Health of Your Skin
CBD is taking the world of health by storm. Many researchers consider CBD as "nature's miracle drug." Because there are virtually no adverse side effects and it's impossible to overdose, CBD is a "game-changer" for millions of people who suffer daily from pain and from the side effects of prescription drugs, especially opioids which kill over 60,000 people who overdose annually in the U.S.